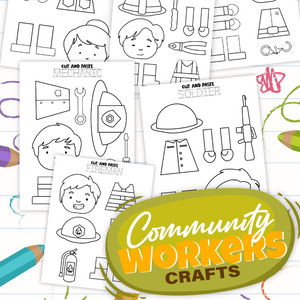 Community Helper Crafts - Cut and Paste
Use the community helper templates to make your own community helper crafts. Print, colour and cut out the template and then paste the pieces together.
The community helpers included in this cut and paste craft set are:
Police Officer
Mechanic
Doctor
Teacher
Chef
Miner
Construction worker
Fireman
Soldier
Dentist
Detective
Barber
Postman
Pilot
Nurse
Where's the nurse????? They suffered many long hours during the pandemic.
---
We Also Recommend