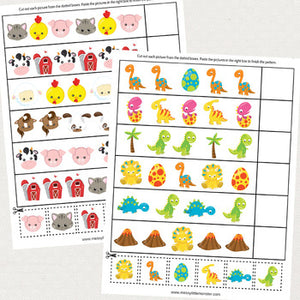 Patterns Worksheets
Practice patterns with these two patterns worksheets, one dinosaur themed and one farm themed.
Difficult to see different animal shapes when printed
I don't have a Color Pinter, so it was difficult to see the difference in the animals in order to see the pattern. My granddaughter is 4 1/2 yrs. and has vision problems.
---
We Also Recommend