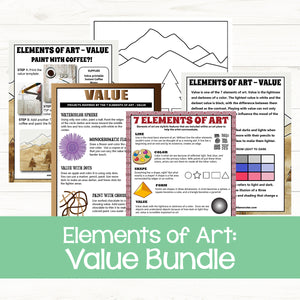 Elements of Art: Value
Learn about the different elements of art with this new series.
Value deals with the lightness or darkness of a color. Since we see objects and understand objects because of how dark or light they are, value is incredible important to art.
There is an explanation of the art form, art ideas for how you could explore the art form and a template to create your own.
---
We Also Recommend