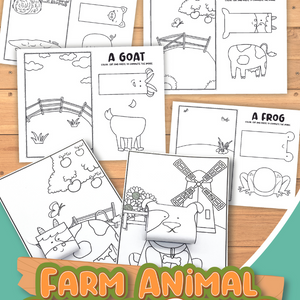 3D Farm Animal Coloring Pages
These farm animal coloring pages are sure to keep the kids interested! Not only can they color in farm animals and farm scenes, but they can create their own 3d farm animal craft!
The farm animal coloring pages included in this set are:
cow
pig
chicken
dog
duck
goat
turkey
rabbit
lamb
frog
horse
donkey
Simply choose a page, color both the animal and background and then cut all 3 pieces out. Stick the animals body onto the farm background and then create a loop with the head piece and glue it onto the body to create a 3d look. 
---
We Also Recommend